One of the best compliments you can receive from a customer is when they ask you for a referral. It is a signal that you have become, as my friend Chris Brogan calls it, an ally as opposed to simply a vendor looking to sell something. We had an opportunity to create something special for a customer recently and it was a true gift for us to be able to design an experience for their clients.
Our customer contacted us to provide a referral to another company for client gifts this holiday season. Not that they were unhappy with our products – it was just that they wanted something a little different. I took it as a supreme compliment they would ask my opinion on alternatives.
I looked around at some companies and sites to see what might fit. We know a few others out there who do some great work (like Berta Scott down at Southern Supreme in Bear Creek). After giving it some thought, knowing what we've learned about their company and how they treat their clients, we thought it might be interesting to see if we could create something beyond a gift and deliver an experience their clients would always remember.
We are fortunate to have some very talented food professionals in our area. Years ago I connected with Missy at LaFarm bakery in Cary. Her husband Lionel is a true rock star in the world of baking. In addition to running a thriving bakery, he lectures at conferences and his book, A Passion for Bread: Lessons from a Master Baker, says it all. His work flows from his passion.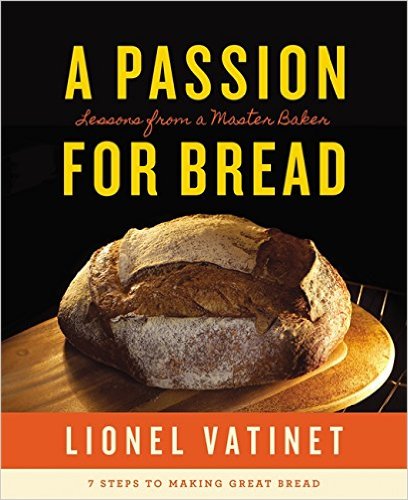 I stopped in one day to discuss my idea of including some of his sweet breads in our gift and it was done. We'll be adding Lionel's coffee breads to our 'gift experience'.
Next, I wanted something to go with that and naturally, I looked for coffee. Coffee roasting has exploded right up there with craft beer and once again, I found a shop, Back Alley Coffee Roasters.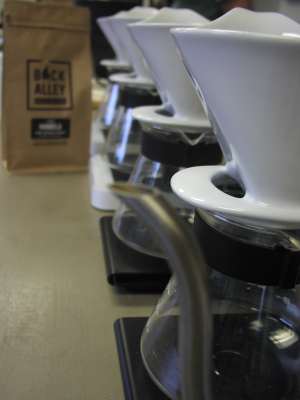 Beth and her husband Tracy started this business after an experience learning to roast coffee 'in a back alley' of sorts at the college where Tracy was a professor. They started, much in the same way as Lionel, out of a passion to create something wonderful. When you stand in their shop and watch the baristas create a custom pour over for customers, it's clear they understand the difference between producing a product and crafting an experience. We checked off another item with coffee from Back Alley.
Finally, we needed something to put the bread and the coffee in. A box or a tin just did not seem right. A wood crate would be a nice touch. I started looking for solutions out there, but couldn't find anything to fit our size and budget requirements. I did find one company that could have made the product, but after some thought, I decided to reach out to Richard.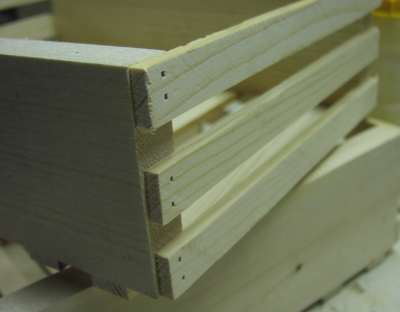 Richard is retired and lives in Louisville. He began his career serving in the military and later went on to work at Fall City Brewery where he did a variety of jobs, including a tour guide. Richard loved to help people by building things and eventually ventured out on his own providing building and repair services.
Working on your own is never easy, especially when you have (5) children and a wife at home. But they worked together as a team, always doing the right thing for his customers, providing for the needs of his family, living responsibly and being faithful in charity to his church and community. His passion shows in his integrity and always wanting to do things right. He seemed like the perfect fit to craft the wooden crate to finish off our gift experience.
He agreed to let us use his workshop, so Debbie and I traveled to Kentucky to make some sawdust and craft some crates. The size of the order came in nearly triple what we initially expected, so we had a bit of work to do.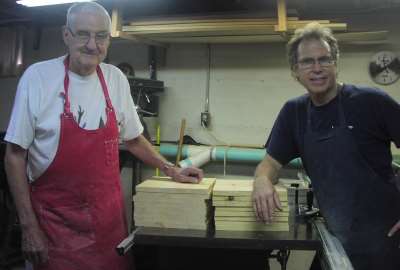 One of my favorite quotes is from Science Guy Bill Nye – "Everyone knows something you don't". It drives one of my passions, learning. Spending a weekend in the woodshop with a master craftsman like Richard was certainly an experience for me. We crafted the parts that would bring this project together.
The coffee breads, freshly roasted coffee and hand crafted crate came together nicely. To top it off and create the final piece of the experience, I put together cards with pictures of the craftspeople and their stories. In the end, we believe that creating an experience is more than just the taste of a product or the colors in the packaging, it is the story behind it and the feeling it evokes that make the difference. The recipients who get this package are in for an experience they'll not soon forget.
This project was a chance for us to learn things that we'll apply to gifts from Anna's Gourmet Goodies. While it is dangerous for a business to stray too far from their core mission, we felt this project fit nicely with our core mission I discussed some time ago in this post titled 'Real magic happens when you understand the why'.
We won't be shipping these out until the first of December as a part of our Holiday gift rush, but having the opportunity to work on a project like this has been like an early gift for us. Telling someone else's story is extremely gratifying.
By the way, in addition to being a generous craftsman, Richard is also my father in law. Not only did I get to spend time in the workshop and learn from a master, we were there to help him celebrate is 85th birthday. For me, that is a sweeter gift than anything coming out of our oven.