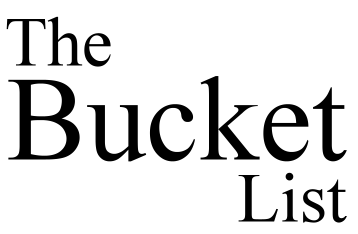 I love watching movies that inspire me to think, laugh a little, shed a tear, and give me a chance to see the world and my life from a different perspective.  One of those is 'The Bucket List' starring Jack Nicolson and one of my all-time favorite actors, Morgan Freeman.  I've watched it several times and while I have not made my own 'bucket list', it never fails to give me pause to look back at my life and what might be on that list.
As someone who is well into the second half of a two-act play called life, I'm reminded by this movie that it is not possessions in my life that produce the most vivid memories, it's the moments.  Meeting the love of my life in a bookstore.  Seeing Anna come into this world and hearing her first cry.  These are certainly two of the moments that are profound, clear and eternal.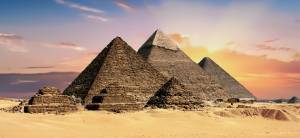 One of my favorite scenes from the movie is when Edward (played by Jack) and Carter (played by Morgan) are looking out over the great pyramids.  Carter says that the ancient Egyptians believe that when someone dies and gets to the gates of heaven, they are asked two questions that determined whether they were admitted or not.  You can click here to watch the scene.
The questions:
"Have you found joy in your life?"
"Has your life brought joy to others?"
While I don't believe that the God I serve will apply this rule and these questions to determine my fate for eternity, I do believe that they are fair questions that he might ask when we sit down at the table someday.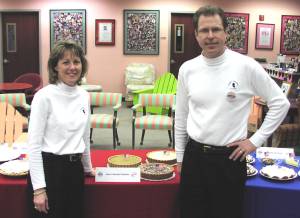 If I frame the questions as they relate to Anna's Gourmet Goodies, I'd like to think that the answer to both questions, is 'yes'.  Not that starting and running a small business for 20+ years is all joy.  There are plenty of challenges and heartaches, long hours, and tired, aching muscles.  But at the end of the day, if I look back at what it means to have the opportunity to create something, with my wife as my partner, named after my daughter, that allows me to make a modest living – well that is a joyful thing.
As for the second question, I certainly hope that of the multitude of cookies and brownies we've baked and shipped over the years, has in more than one case, delivered a moment of joy to more than one person.  I've written a few times about sending cookies to Annalise Pelton a short while before she lost her battle with cancer but won the hearts of everyone who met her.  That picture still makes me cry and believe that in that moment, we delivered a bit of joy.
We hear from customers in the form of reviews that typically share their experience of sending and receiving our products which are overwhelmingly positive.  And occasionally we'll get a phone call or run into someone who has received our cookies and brownies as a gift.  The lift in their voice or smile on their face is confirmation that in at least that case, we've delivered a small measure of joy.  I think I can safely answer 'yes' to the second question, at least as it applies to our work at Anna's.
As for the other items on Carter's bucket list, I doubt that mine will be the same.  Don't get me wrong, it's a great list, I'm just not sure I'll ever drive a Shelby Mustang around a track or jump out of an airplane.  But I can cross off one item – laugh with someone until you cry – thanks to my friend and former boss Bill Penwell.  It's a long story for another time, but I smile and chuckle every time I think about him and our adventures.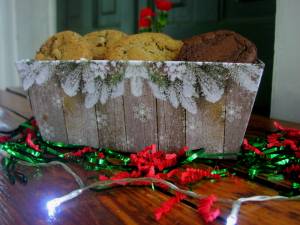 Having just finished another robust Holiday Gift season where we baked and shipped thousands of cookies and brownies, I am both joyful that we made it thru another season and based on feedback from a few of our customers, I am confident we delivered a little joy to more than one person.
We celebrate Christmas in our home, but I believe that whatever tradition you embrace during the end of the year, asking yourself these two questions is not a bad way to spend a few minutes contemplating your life.  If you can't answer yes to both, then maybe it is a chance to start something new next year.  And if you can answer yes to both, then smile and be thankful.  It's a gift that doesn't need to be wrapped, will never break, or wear out, and lasts for eternity.