It's official. The season of giving thanks and celebrating holiday traditions with friends and family officially begins this week. Yes, I know some retail stores put out Christmas decorations months ago – the real kick-off starts on Thursday.
At Anna's Gourmet Goodies we've been preparing for the 'holiday gift rush' over the past few months. We are grateful that many of our best and most loyal customers will be sending out our cookies again this year. We won't tally up numbers until the flour settles after we ring in 2014, but total sales are up nicely so far this year. We have you, our friends and customers to thank for that.
I believe that having an 'attitude of gratitude' is something that pays off in business and in your personal life. This past February I had the opportunity to get a clearer understanding of what that means on a personal level after taking a ride in the back of an ambulance to Rex Hospital.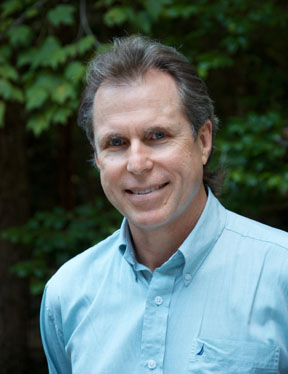 I was finishing up my Valentine's Day grocery shopping after stopping by my doctor's office to make an appointment. I had not been feeling 100% and Debbie finally convinced me to go in for a visit. While at the store, a feeling came over me unlike anything I had ever experienced. I felt faint. My chest started to hurt. I knew things were not right. I dropped the basket, got in the car, and drove the 50 yards up the hill back to the doctor (I'm a practical guy – what can I say).
The urgent care office on the first floor took me in right away. When you say 'chest pain', you go to the front of the line. Within minutes, I was wired up, and people were rushing around. The doctor came in, took one look at the EKG and said, "Mr. Duke, you are going to the hospital right now. You are having a heart attack."
Within minutes, I was on a gurney, nitro under the tongue and on my way to the cardiac care unit in the ER. On a day filled with hearts, love and candy, I called Debbie from the back of the truck and said, 'Honey, meet me at the hospital. They tell me I'm having a heart attack. I'll be okay. I love you.'
To say that I received care that was over the top would be a gross understatement. From the EMTs who whisked me off to the hospital, to the staff ushering me into the ER, to the cardiologist who calmed me and diagnosed my issue with perfect precision, I was in the absolute best of hands.
Fortunately, it was not a heart attack or blockage. It did require minor heart surgery to remove fluid from around my heart. Once again, from the nursing team who cared for me, the prep-nurse, to the skilled surgeon and his team, I was cared for, prayed for and watched over with divine grace – no question about it.
The surgery was a complete success. After a few days in the hospital, I was given the all-clear to return home. Tests both in the hospital and afterwards revealed no problems. No treatments and no therapy. I recently completed a stress test and watched my heart pumping away on the 'heart TV' as I call it. Everything is functioning normally and according to my cardiologist, I have no more risk than the healthiest people on the planet.
Am I thankful this year? You bet I am. Not only is Anna's Gourmet Goodies having a good year, but I was given a rare gift – the chance to look at my life from a totally different perspective. To put my trust in the hands of an incredibly skilled and passionate group of people who were totally focused on giving me the chance to continue on my journey. To come out of the experience in near perfect health. The words 'thank you' really are not big enough.
I've said it before – we make cookies – but we are really in the business of making people happy. Of helping others say thank you to friends, family, clients, whomever. We've always been passionate about putting the same level of care in every order – whether it is one cookie or three thousand. However, this year I'll probably toss in an extra measure of thanks to share a little bit of the gift I was given this past February. You might not taste it in the cookies and brownies, but rest assured there's a little extra 'thank you' in every box.