According to a 2014 study at the Massachusetts Institute of Technology (MIT), the human brain can process entire images that our eyes see in a little as 13 milliseconds.  For comparison, there are 1,000 milliseconds in a single second of time.  It's fair to say that during a typical day, our brain and eyes process a lot of images.  These images have a profound effect on our thoughts, emotions and how we feel about the world around us.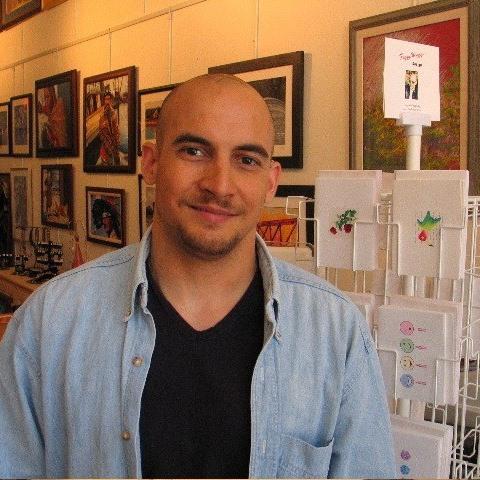 It's also probably fair to say that while two people may see the same images or events, not everyone processes them the same.  My friend Jeffrey Slater wrote a post not long ago about Christian Markovic that captured my attention and started me thinking about how we see things at Anna's Gourmet Goodies.
At the age of 2, Christian was deaf.  At the age of 13, he was diagnosed with Charcot-Marie-Tooth disease, an inherited nerve defect that causes abnormalities in the nerves that supply your feet, legs, hands, and arms.  If that was not enough, at age 20, he was declared legally blind.  It would be understandable for him to see a world full of nothing but obstacles.
Instead, he chose to focus on opportunities.  He studied at the Savannah College of Art and Design and was the first deaf graduate, receiving his B.A. in Fine Arts.  Without question, Christian sees the world from a unique and different perspective.
Unable to find traditional work, Christian started his own company, Fuzzy Wuzzy Design where he designs greeting cards, stationary, invitations and apparel.
If you visit our website, AnnasGourmetGoodies.com, you'll see pictures of cookies and gifts intended to stir your emotions and maybe make your mouth water just a bit.  As I have written in the past, and perhaps you've tasted, our cookies and brownies are very good.  However, if you look beyond the pictures, you'll see that there is more to who we are and what we do.  We have customers who have trusted us for 10, 15 years or more, to deliver not just quality gifts, but an experience that will be remembered for years to come.
Reading Christian's story reminds me of another experience I had over 30 years ago when I was living with my Aunt Lois back in Frankfort, KY.  She asked one afternoon if I was interested in taking a trip 'to the country'.  This meant going back to her childhood home of Morehead, KY and visiting some of our relatives.  Like a couple of vagabonds, we packed our toothbrushes along with a change of clothes and hit the road.  No phone calls or reservations needed.  When you visit family in the country, if they're home, you are welcome.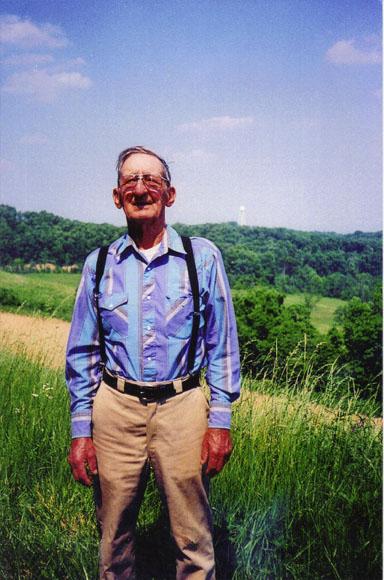 We first landed at Charlie DeHart's farm just outside Sandy Hook right about lunch time.  As luck would have it, Leanna still had her homemade chicken and dumplings hot on the stove.  Talk about comfort food.  After lunch, Uncle Charlie, as he was always known to me, and I walked out on the porch leaving the ladies to catch up in the kitchen.  He asked if I'd like a tour of the farm and see the water tower.  "Sure I said."  "Well come on – I'll drive".
We got in his car and set out down a dirt road.  He drove slowly while we talked.  At the end of the first road, he slowed to a crawl until the car bumped the fence post on the other side.  He backed up, turned down the next leg, and kept on talking, pointing out landmarks as we rolled along.  I thought nothing about it as Charlie was an engaging storyteller.
When we reached the end of the road, we got out to look at the huge water tower for the town of Sandy Hook.  He walked up to one of the bottom legs, felt his way around the back, and pulled out a pack of smokes and a bottle of his 'cough medicine'.  Leanna did not allow either of them in the house.  He lit up and proceeded to tell me the story of the tower.  How he donated the land and helped raise the money to bring water to the people of Sandy Hook.  I could tell it was more than simply a kind gesture, but a measure of the kind of person Charlie DeHart was.
We headed back to the house and the ladies were still in the kitchen.  Aunt Lois and I bid farewell and headed off to our next destination in Morehead.  Before we left, he gave me a copy of a poem he wrote titled, "The Water Tower".
As we were heading out on the highway, I shared my experience with Aunt Lois.  Startled, she said, "Chris, don't tell me you let Charlie drive.  Don't you know he's blind!"  I did not.  I smiled and could not help but think that it is a rare thing to meet someone who sees the world and what is important, so clearly.
There is no chance that a box of our cookies or brownies will last anywhere near as long as the water tower Charlie helped build for the people of Sandy Hook.  And I suspect that many of Christian's cards, clothing and other artwork are still around, enjoyed by those who received them.
But I do hope that of the tens of thousands of packages we've shipped over the years, there are more than a few people who will smile when they remember a box of cookies and or brownies that they received from Anna's Gourmet Goodies.  And while it is not the same as a tower or a piece of artwork, we believe there is a good chance that the memory will be carried with those recipients until they too, have 'lived their final hour'.  At least, that's how we see it.
THE WATER TOWER
By:  Charlie DeHart
I sit alone out on the lawn
And gaze upon the hill,
Where stands a stately water tower
So white, so tall and still.
For many years I wandered there.
And walked beneath the trees:
Heard the chirping of the birds.
And felt the gentle breeze.
Many years have come and gone
Since I first walked that knoll.
Many friends have come and gone,
Their memories haunt my soul.
In all the years I wandered there,
Not one time did I dream
That I would see this stately tower
That means so much to me
To each of you who worked so hard
To make this dream come true,
I ask the heavenly father
To bless each one of you.
When my earthly labors have ended,
And I have lived my final hour,
Dear God give me a window
Where I can look down upon that stately tower.