One of the interesting things about starting a new business is that no matter what road you start down, there will always be twists and turns that take you in directions you could never have predicted. For Anna's Gourmet Goodies, one of those turns started out in Celebration, Florida at the National Pie Championships and carried us to the National Theater Workshop for the Handicapped in SoHo, Manhattan. That meeting and conversation with Brother Rick Curry, S.J. had a lasting impact on the business and my life.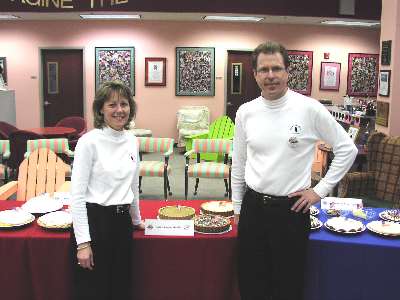 In 2003, we joined the American Pie Council and planned our trip to the National Pie Competition in Celebration, Florida. We settled on three entries, Pumpkin Cream with Grand Marnier, Chocolate Kahlua Cream, and Real Key Lime. All made with our signature graham cracker and whole wheat pastry crust in a fluted pan.
Our story, combined with original and unique recipes were sure to secure an award and a spot in the pie maker history books. But alas, despite our best efforts, we left without a single prize. We managed to get a very brief appearance in the Food Network's coverage of the event, but that was the extent of our fame for the weekend.
On the ride home, Debbie was thumbing through a copy of Oprah magazine and came across an article about a bakery run by a Jesuit brother. He used the proceeds to fund the National Theater Workshop for the Handicapped. It was a great story. A Jesuit Brother, actor, author and master baker, pursing his passion, refusing to give up and helping others in a similar situation pursue their dreams. The challenges of running a non-profit and a business did not stop Rick Curry, despite the fact that he was born with only one arm.
I decided to reach out to Brother Curry and ask if he would meet with me. I had a business trip planned to NYC in the coming weeks and it seemed like the perfect opportunity. Thankfully, he agreed.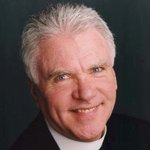 There are some people you meet in life where you feel an instant connection. Like being wrapped in a warm blanket with a cup of hot cocoa next to a crackling fire. That's what it felt like sitting down with Brother Curry. We exchanged stories about our lives growing up. He told me how he ended up where he was, doing the work he was doing. Through all the twists and turns, it was clear that he was on the right path.
We talked about Anna's Gourmet Goodies and the struggles of starting a business while working a job. Of trying to discern what I should do, and why. I shared what was then our tagline, "Our most important ingredient is love". He paused for a moment, and with a little mist starting to appear in his eyes and said, "Chris, hold on to that. Don't ever lose it."
Brother Curry was generous with his time that day. After laughing and exchanging more stories about life and baking, it was time for me to go. He picked up a copy of his book, The Secrets of Jesuit Breadmaking and signed it for me, "To Chris, someone who will make a big difference through baking." He gave me a big hug and I was on my way back to North Carolina with more to think about and another signpost to add to my collection on this journey.
Since then, I've referred to Brother Curry's book on many occasions. I'm particularly fond of the Challa and Brother Bandera's Italian bread, something I've made almost every Christmas for the past several years.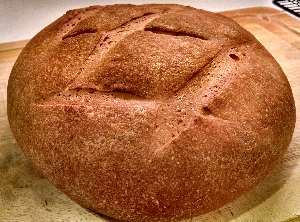 This weekend, Anna and I picked out a new recipe from the book, Sister Courtney's Buttermilk Bread. I modified it a bit, substituting olive oil for the shortening and baking rounds instead of loaves. It was wonderful. Light, soft, perfect with olive oil and homemade lasagna.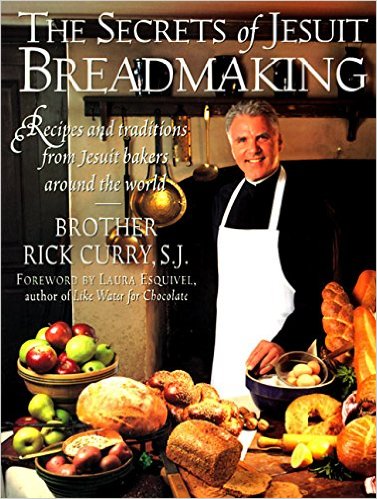 If you're interested, pick up a copy of his book at your local bookstore or online.
Amazon
Barnes and Noble
Despite my best intentions I have not connected with Brother Curry since that chance meeting, but I've never forgotten his wisdom and strive to focus on what matters most at Anna's Gourmet Goodies. I've looked him up a time or two online, but just never made it happen. I did another search and found that sadly, I missed the opportunity. He passed away on December 21, 2015 from heart failure.
It was a brief meeting, but an important milestone in our business and my life's journey. It's rare to meet someone with a heart and a smile as big as Brother Curry. I'm still in awe of how much he accomplished and I have kept my promise not to let go of our original ingredient list.
And if by chance Brother Curry is looking down on me from his Heavenly home I'd like to say thanks again for helping me along the way. You were definitely an important stop on the road worth traveling.

Read more about his life
New York Times article and a recipe
The 60-Minutes episode

In rememberance – America Magazine – The National Catholic Review