If you spend any time at all around people in the food business, you'll understand they share two common traits; a passion for what they do and a love for connecting to others who share that passion. The road we've taken at Anna's Gourmet Goodies is full of people we've met along the way who've helped us, shared their knowledge and cheered us on. In turn, we've had the opportunity to do the same for others we've met. One of those opportunities to cheer someone on is my connection to Fanny Slater that began more than a dozen years ago when I first met her Dad, Jeff.
I was introduced to Jeff through a contact at my last employer who met him at his previous employer, GoodMark Foods. GoodMark purchased Jeff and his wife's company in 1989.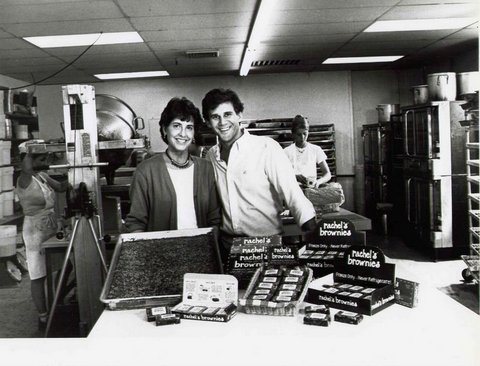 Ra El started Rachel's Brownies back in 1975. Jeff joined her in 1978 and together they grew the company to a nationally recognized brand. They appeared on TV shows such as The Phil Donahue Show and Charlie Rose, were featured in The New York Times and USA Today, and were even invited to the White House to have lunch with President Ronald Regan.
But the business wasn't born out of a desire to build a brownie empire. It was born out of a passion for chocolate and a desire to share that with the world. It just so happens that they made incredible brownies.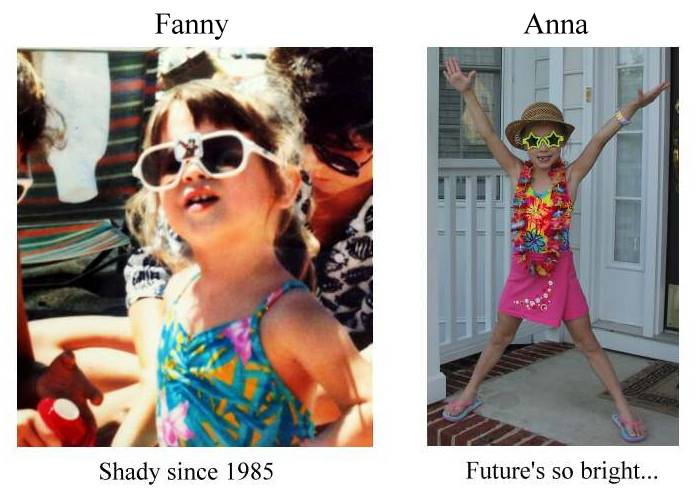 Jeff and I shared several conversations about what was then our wholesale dessert business. He was generous with his experience and we kicked around ideas for collaboration. At one point, he invited us down to Wilmington to have dinner with his family while they were vacationing. His daughters, Fanny and Sarah served as babysitters for the day, playing with Anna on the beach while the adults talked about life and business.
While we never launched a formal partnership, we've stayed in touch over the years. I recently reached out to get advice on a new idea I was working on and once again, Jeff was helpful in sharing his perspective and wisdom. I follow him on his blog, The Marketing Sage, and when I heard about Fanny and the Rachael Ray Cookbook Competition, I was excited to watch her pursing her passion for food and for the opportunity to cheer her on.
Encouraged by her Grandmother, and of course her parents, Fanny entered Rachael Ray's Great American Cookbook Competition along with nearly 1,000 other hopefuls. She made it from the top 20, to the top 10, to the top 5 which came with a phone call from Rachael herself and an invitation to compete for the grand prize of a cookbook contract on The Rachael Ray Show. Not only would the finalists cook in front of Rachael Ray, but some of the world's most renowned chefs including Jacque Pepin – a foodie's dream come true for sure.
I watched Fanny on several of the episodes and while I am a bit partial due to my connection, I can tell you that her authenticity and passion for food came through like a beacon. It was not just about winning the contest, but about sharing her stories about food and family with the world. It was about pouring out her passion and making connections to others who share that same love of food and family.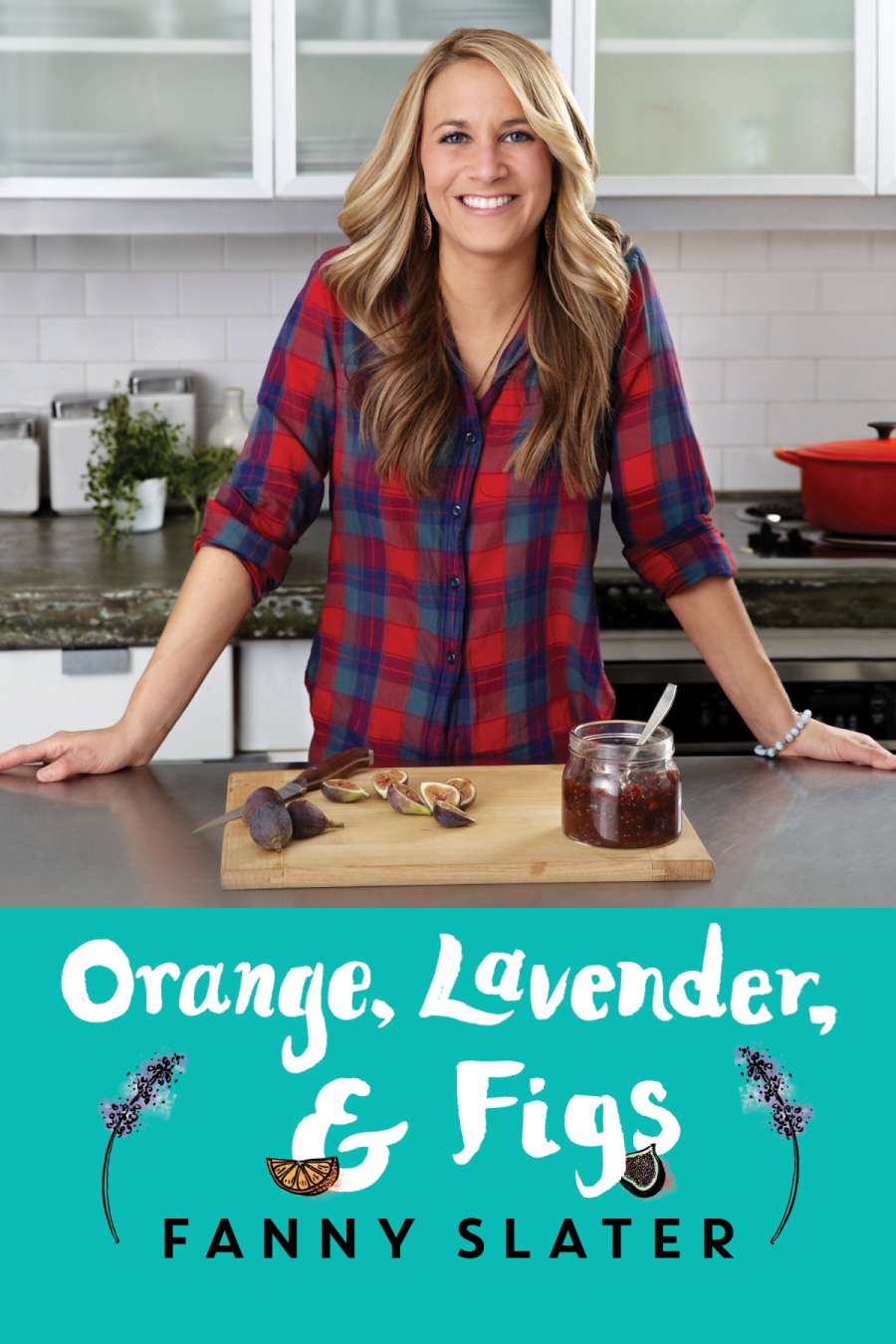 You can follow along and read more about her story on her blog at FannySlater.com Her cookbook Orange, Lavender & Figs is now available for pre-order on Amazon and due out on March 1st, 2016, so be sure and stay tuned.
Recently, Fanny agreed to sample some of our goodies and put together a video about her experience trying our products. I must admit that it was a little intimidating to send brownies to the daughter of the creator of a national brand. But I know that whether or not we come close to her Mom's recipe, I'm confident that we share some of the same measures of passion in our recipe.
Anna and I ventured down to Wilmington to share a meal with Fanny and re-connect after all these years. The last time they met, Fanny was about Anna's age and Anna was the girl in the sunglasses, running and playing in the sand. It is such a thrill to watch these two young women, one in the middle of living her dream and the other on the verge of venturing out to find her way in the world.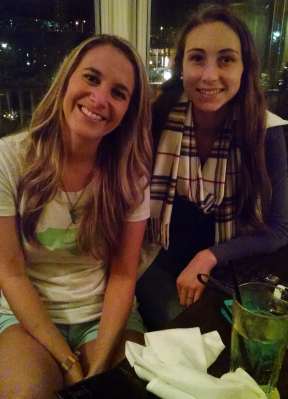 There are a lot of reasons why we started Anna's Gourmet Goodies back in 2001. Of course we strive to be a profitable company and good stewards of what we've been given. But the real reason comes back to passion and time for family.
Our cookies and brownies are memorable gifts to anyone who has ever received a package from us, but the real gift for me has been the opportunity to build a business based on a passion to make others happy. Along with that, I've had the opportunity to spend time as a family and watch Anna on her journey, helping her find her passion, just as Fanny has done with hers.
We're on track to having our best year ever at Anna's Gourmet Goodies as connections to customers who believe what we believe has grown at a pace that continues to make us smile. Our passion for creating a memorable experience continues unabated. As we head into the busy season, we'll be busier than ever keeping up with orders, making sure that everything arrives just as expected, while welcoming new customers into the family.
We'll also keep our focus on nurturing those family and foodie connections, cheering on Fanny and Anna as they pursue their passions. It's what foodies do. After all, passion and connections are two of the most important ingredients in any recipe for a successful business and a wonderful life. Go Anna! Go Fanny!